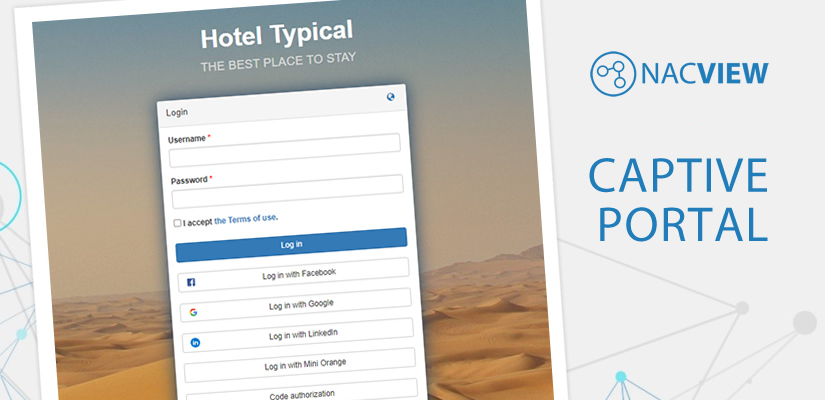 Customize your guest access with NACVIEW
If you are an administrator of a hospital, hotel, airport, or any other facility that is open for visitors NACVIEW guest access portal is for you. Make your guest feel welcomed and comfortable by enabling them smooth access to the network without any IT support.
Authorization Captive Portal
Easy to use where your guests can register their accounts to access your network.  You can design its induvial look by adding logo and graphics background and publish marketing and informational content (present your brand, inform about current offers, promote selected services and products).
Automatic registration
SMS password
E-mail password
Sponsor access
Sponsor code
External authorization (social portals)
Management Captive Portal
Delegate management of guest accounts to your employees. Any employee using the website can create guest accounts by filling out a simple form and printing a card with a unique password and network rules. In that, guests can obtain individual network access at the reception or registration point.
IP addresses will no longer be anonymous. Thanks to using NACVIEW Captive Portals you can control who uses your network even if it's only a separate network for the guests.