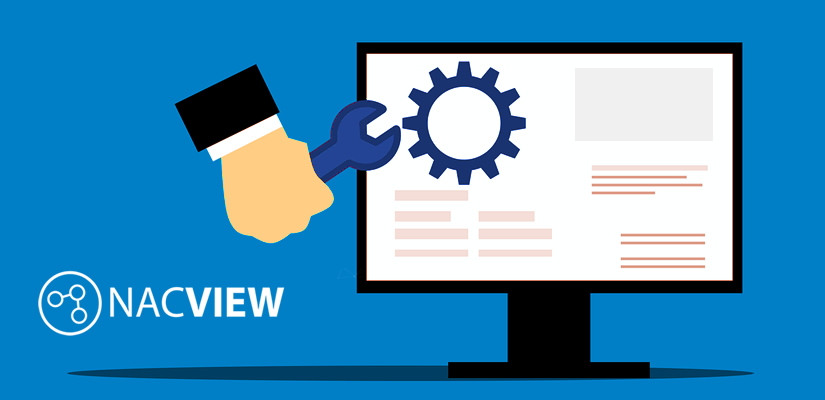 NACVIEW Assistant - automatic network configuration for all systems (Windows, iOS, macOS, Android, Linux).    
Linux recently joined the list of systems supported by NACVIEW Assistant, which makes the application now available for all popular operating systems.
NACVIEW Assistant can configure the network on end devices quickly and easily. The solution works perfectly both for employees who want to connect to the network on a newly received company laptop, want to use a private telephone on the network and for visitors who want to connect to the guest network.
Assistant supports both password login (PEAP) and certificate (TLS) configuration. The launched application automatically configures the device's network adapter settings that it can connect to the network immediately. The great advantage of this solution is that the user does not have to involve the IT department to install the certificate or obtain a password for the Wi-Fi network.
How to prepare the network for NACVIEW Assistant?
Launch Captive Portal for authorization (details in the manual Captive Portal (NACVIEW))
Configure Assistant for selected operating systems: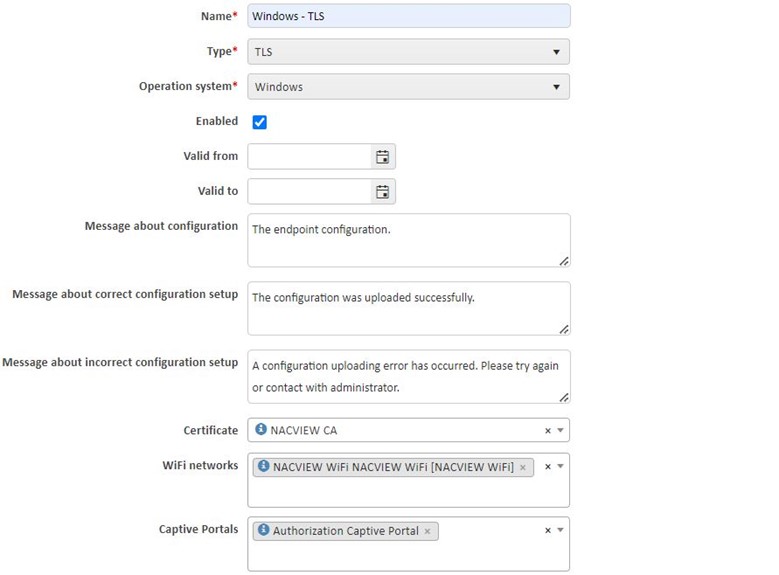 After selecting the network configuration on Captive Portal, the user will be able to download the recommended configuration for his operating system.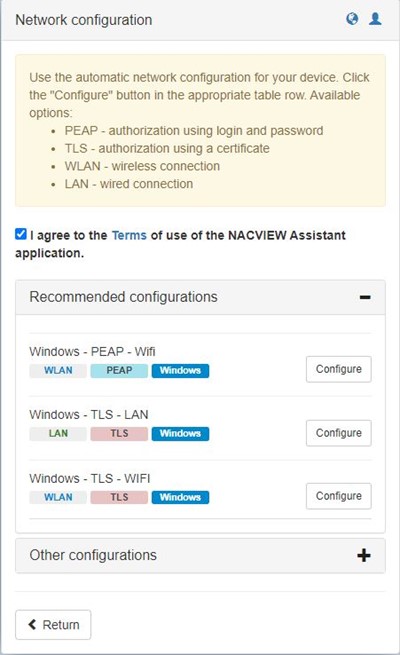 After downloading and starting NACVIEW Assistant, it will automatically configure the network. For Android, the NACVIEW Assistant application can be downloaded from Google Play.