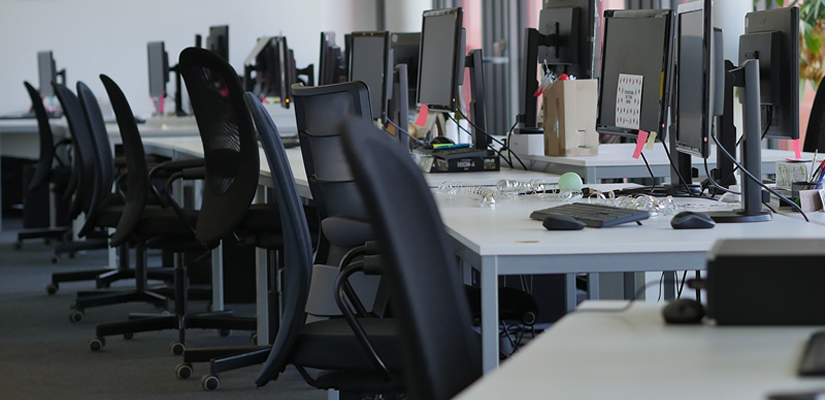 Hybrid arrangements, where workers attend the office only a few days a week or do full-time remote work, have gained popularity in recent years. Moreover, this model is now desirable among white-collar workers, as it gives them more flexibility and better work-life balance. However companies' attitude  is rather the opposite. They worry about the decline in productivity and lower work efficiency thus they demand a full-time return to the office.
The survey conducted by FlexJobs found 65% of respondents saying that their company offered some form of remote work. Another survey, carried out by Buffer showed that 98% of remote workers surveyed would like to work from home, at least for some time – and preferably, for the rest of their careers. Another newer survey, conducted by Gartner, proves that 82% of company leaders plan to enable their employees to work remotely for at least, a fraction of the time. Public opinion research clearly shows that companies must achieve a kind of compromise with their employees.  Anyway, this shouldn't make a company's network more vulnerable to any threats.
For security reasons, it is important that the agreement reached with employees does not mean that the company network is more liable to threats. For example, employees may not use VPN (Virtual Private Network) while working from home, which may expose sensitive company data to a risk of being taken over by hackers. For this reason, companies should constantly monitor the condition of corporate devices to check at least whether their system is updated, or the antivirus program is enabled to be able to react swiftly. NACVIEW SCOUT can support the administrator in their daily work, by providing information constantly, on the relevant security level of the company computers.
The NACVIEW Scout application is available for Windows MacOS, and Linux systems. It is included in every NACVIEW license with no additional cost or limits.
Using NACVIEW, the administrator can also increase the safety of VPN connections themselves, providing an additional layer of security – OTP (one-time password). Providing only a username and password to connect to a VPN is insufficient for security reasons, as this information could potentially be intercepted by an attacker, or else, company computers might be used by someone else without employees' awareness.
The functionality of OTP, integrated with the VPN solution, forces the User to confirm the VPN session with a one -time code (password), generated by the NACVIEW Authenticator, Google Authenticator application or sent via SMS. Only after the code has been correctly applied- VPN will be compiled. The NACVIEW system enables integration with popular VPN solutions, including Palo Alto, Pulse Secure, Fortigate, Cisco and Sophos. The OTP functionality is available in each NACVIEW license without any extra costs.
Check more about NACVIEW Scout and NACVIEW Authenticator or download free NACVIEW license.