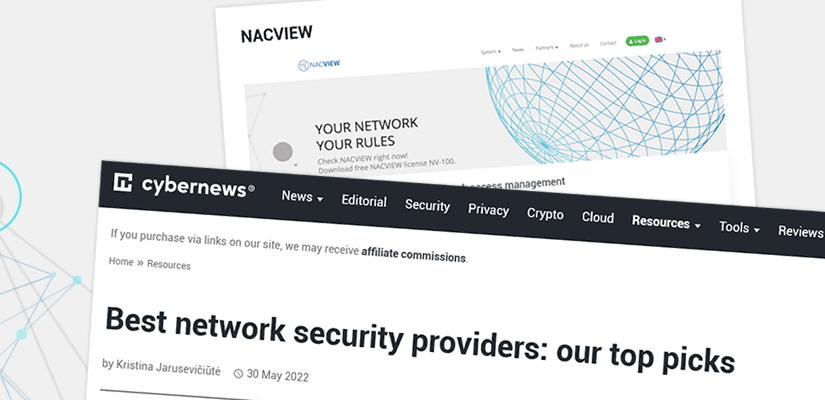 NACVIEW on CyberNews' best network security providers list.
Ensuring network security is a key issue in any organization. Especially in recent times, when the number of massive attacks is growing rapidly. Therefore, investing in cybersecurity solutions seems justified. How, however, to find solutions that are worth recommending? This question was answered by CyberNews, which indicated NACVIEW as one of the platforms worth implementing.
More information in the article Best network security providers.